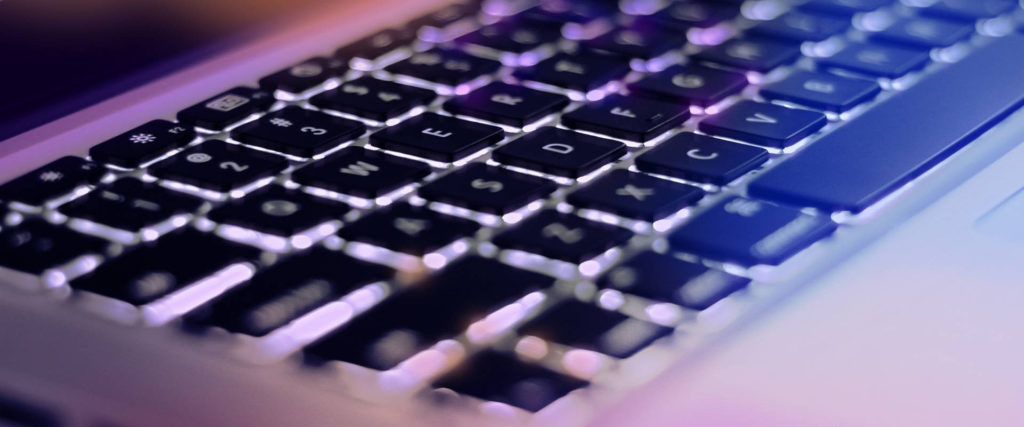 Laptop keyboards are known to wear out over time. Sometimes the letters get worn off and keys start not working. If you experience any of these issues and need a laptop keyboard repair, you have come to the right place. We have technicians who will diagnose your problem and fix it within no time.
Most of the time when there are issues with the keyboard typing letters that are not what was intended or the keyboard types letters that were not intended, it is usually a simple fix. If this is not the case, then it is possible that a virus is causing this issue or a faulty keyboard is causing your issue. If your keyboard is acting up, then you should call a technician to diagnose your keyboard.
Our technicians have seen many situations in which a laptop keyboard is needed due to damage, but the most common ones that we've seen are spills and moisture! This is why we have a repair service specifically for keyboards. We can restore a keyboard that has been damaged by any liquid, including soda and water. We can also replace a keyboard that has stopped working due to physical damage. These issues are common on laptops, especially ones that are used by students. Fortunately, this doesn't mean you have to replace your entire laptop, as we can replace keys!
Do I need keyboard repair?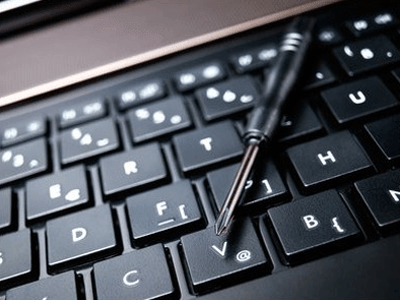 Is computer keyboard repair necessary? My laptop keyboard won't type some letters; This is by far the most common statement we receive from our clients.
Most of the time, this is usually a sign of the laptop keyboard cable becoming loose or keyboard failure. This requires our technicians to disassemble the laptop for computer keyboard repair.
Here is a list of symptoms for laptop keyboards that can require computer keyboard repair.
Keyboard not typing letters
keyboard won't type some letters
keyboard typing wrong letters
Mac Laptop Keyboard Repair
If your MacBook keyboard keys are not working, most of the time it requires Mac laptop keyboard repair.
Apple offers some suggestions that may fix your problem. Please see the link here if your MacBook or MacBook Pro keyboard is not working first.
If none of these suggestions work, more than likely this will require mac laptop keyboard repair and a replacement keyboard.
The price of a replacement keyboard is usually around $20 to $50 depending on the model.
So don't go any longer with keys that don't function properly, have MTCM fix it today!
HELPFUL TIPS OF DOS AND DONTS
Don't risk doing it yourself
If the key is stuck, don't pull it off
Don't clean your keyboard with chemicals while its on
Clean with compressed air carefully to avoid blowing keys off
Use a keyboard protector