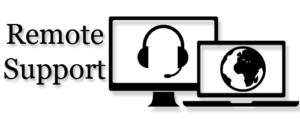 Delivering top-notch remote computer repair for over 20+ years. More often, we find user error is the main problem, yet, software and hardware issues can arise. Our remote support technicians create a secure connection to the computer. Whether you are at home, at work, or even at your Grandmas's house.

This can be a wonderful option for anyone that needs issues resolved, but doesn't have time to wait.
Our remote support technicians will resolve issues with servers, networks, work computers, printers, and more. Our team makes sure to offer technical recommendations, for the best computer protection.
How To Start a Remote Support Session
When you're ready to start your remote computer support session, give us a call at 561-281-8351.
Our remote support technicians will diagnose your problems over the phone first. This helps us determine your issues or if a technician needs to be in person to resolve them.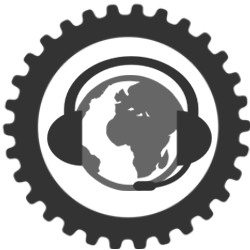 Contact us via phone at (561)281-8351 or our contact form below.
The technician will send you a link to create the remote support session.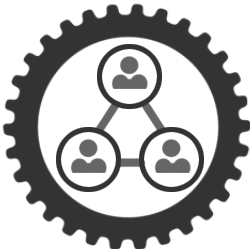 Once the diagnosis is complete, the tech will explain the problem, once approved, the technician will start the repair process.
Our Computer Repair Services Include:
Remote Virus Removal
One of the most common complaints we get from our customers is, Viruses!
I'm sure everybody has experienced a slow computer, pop-ups, or sometimes it gets so bad, it freezes!
Taking into account the broad range of viruses that arise on a computer. Our remote support technicians have virus removal tools for an extensive clean-up. We take a customized approach to virus removal to ensure your computer works.
Remote Printer Setups
If you're like many of our clients, I am sure you went to the store and purchased that fancy wireless printer. You go home, or to your business and set it up, works great, and you think fantastic!
Works like a charm… lol.

Well, your network reboots, and everything goes offline. Once everything comes online you notice the printer doesn't print anymore. This happens because the network address changed.
The computer is still looking for the old network address. Our remote computer repair tech can assign a static address that never changes.

This will solve one of the most annoying problems many faces.
Remote Support For Computer Networks
With our team of well-experienced trained remote support experts. Our team can perform various tasks like Wireless Printer setup & shared network folders.
You control when we have secure access, and you can see everything we are doing.
Most Computer Problems Repaired For $99!
To be honest, a good part of our services are flat rate, like virus removals. This allows us to keep prices way down compared to on-site services costs.
This is why 80% of our commercial clients have us remotely connect to their computers to fix an issue. This way there is nothing that could keep them from handling business.
Remote Computer Repair FAQs
How do I communicate during the support session?
The remote support session communication is via voice or chat.
How does remote computer repairs work?
You don't have to leave your home or office during remote computer repair. During a support session, an expert accesses your computer remotely to troubleshoot. Once our diagnostic is complete, the tech will tell you the problem. With the owner's permission, the tech will begin the repair process.
What is the difference between remote access and remote support?
Remote access is the ability to connect to a remote device. Remote support is providing technical support, once a remote access connection is created. for the specific purpose of troubleshooting and solving technical issues.
---