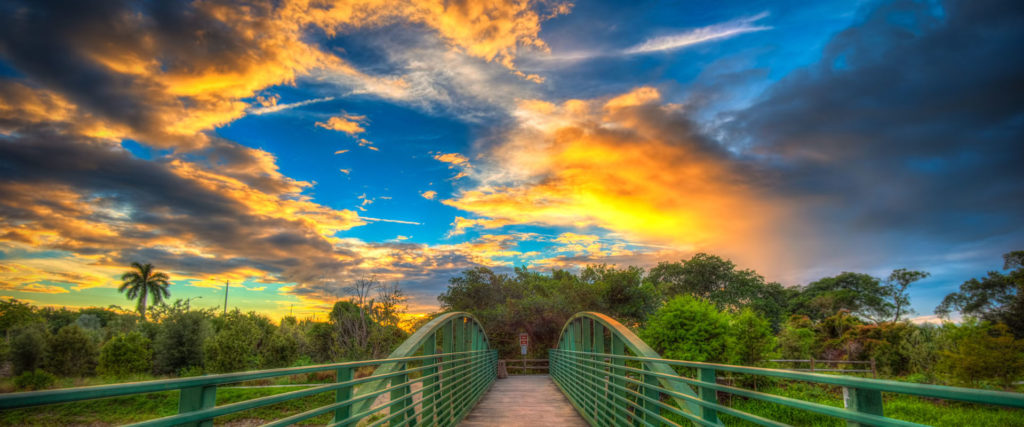 IT support Boca Raton computer repair just became a whole lot easier with the many services we have to offer. Our team has been repairing computers since 1984, offering affordable services for businesses & residential clients.
At MTCM, we can help you with all of your computer problems.
Windows not loading?
Files corrupted?
Programs not working?

We can solve all of those problems and more, We can repair your PC at a reasonable price and get it working like new again. We're also available Monday through Friday 9 am to 5 pm, so if a problem arises, you can contact us anytime for IT support Boca Raton via our contact form below and let us know what's wrong. We'll give you a quote for the repair, whether it's to fix a device, tune it up, so it runs faster, or fix a virus, and then let you know when the repair is done.
Our ever-growing team works on every desktop and laptop known to man, including those fancy iMac, MacBook, and MacBook Pro's we all have grown to love. Join all of our satisfied customers who have experienced the best IT Support Boca Raton has to offer by sending us their devices. Our team will fix your device quickly and efficiently and have it back to you in no time. We are a trustworthy company that has been working in technology for years and we're ready to provide you with the best service around.
Is Your Computer Running Slow?
If your computer is running slow, this is usually an indication of a computer virus. Our IT support technicians stay up to date with leading repair tools. This eliminates the need for trying random virus removal tools that "claim" to remove viruses. This can lead to your computer becoming more infected. The tools we use to remove viruses without harming any of the other information on your hard drive. Simply put, our technicians are experts in their field. They're ready to help you with IT support Boca Raton. Just call today to set up a time. It's best to leave virus removal to a professional.
In rare cases, this can potentially even cause data loss!

We also can perform a virus removal with our Remote Computer Repair, on-site, or in our shop. After all viruses have been removed, your computer will run like new, now protect it from future threats with our industry-leading Anti Virus.
Don't get stuck with an insufficient anti-virus that can't pick up on the newest viruses, after all, if you end up infected again, it ends up costing you more in the long run.
With that being said, Matt The Computer Man is a provider of the leading BlackBerry Cybersecurity. The first AI antivirus to be able to detect viruses without the need for a database.
Call MTCM today for all IT Support Boca Raton FL services.
Boca Raton Mac Repair
Matt The Computer Man is one of the few IT support Boca Raton computer stores that offer mac repair on a wide variety. Apple computers including iMac, MacBook, MacBook Pro & apple legacy products.
Our IT technicians specialize in every aspect of Boca Raton mac repair, including water damage laptop repair. When striving to be the best we make sure our computer technicians can handle all laptop repair in Boca Raton requests.
The most significant concern is when your Apple warranty runs out. It's your worse nightmare come true. Furthermore, as mac repair Boca Raton specialists, we're able to break down cost piece by piece.
Showing what repairs are needed first if your budget requires you to only repair some parts of your mac, before the rest.
No hidden fees, no geniuses trying to spin you into their web. Computer Repair Boca Raton FL, MTCM is there for you and all your IT support Boca Raton needs.
Boca Raton Computer Repair Can't Get Any Better
When it comes down to your computer or laptop, whether it is a Dell, HP, Sony, Apple iMac, Macbook pro, or just a regular custom build then you need someone who is diversified with all makes and models of computers. This Boca Raton repair technician should know multiple platforms and operating systems as well as how to troubleshoot them in all locations. There are many different programs and software that people use for business and residential that it's really necessary to make sure you get services from someone you know and trust. Or at least that someone else has used a company for computer support before and they can vouch for them. You may end up needing data recovery services, and you need to know you are dealing with someone who is absolutely competent in the areas of expertise they advertise.
If it ends up that you need a new motherboard, or how Boca Apple enthusiasts call it a logic board, then there is a great potential that it can be salvaged by someone who is familiar with soldering. it could be a power jack or a chip on the board that may be either the north ridge or the southbridge, or even the video chip that has loosened or popped free. In this case, normally a replacement of the board would be on time, however, they may be salvageable with an experienced tech.
24/7 Boca Raton Computer Repair Is Available
Matt The Computer Man knows your technological needs are very unique to you and/or your business. Whether it's kids in school that have programs for art or video creation or server 2008 for your office you need someone who can rise to the occasion in a professional and timely manner no matter what day or time. It's important that you are able to accomplish the job at hand, and having a computer go down can really prevent that from taking place. Your kids may have a project due, or you may be in the middle of preparing a budget or a proposal and you need to make sure you have a Boca Raton computer repair company that is going to stand behind your goals and help you achieve them.
If you need virus removal in Boca Raton you can be sure you will get your computer cleaned by one of the most experienced IT support Boca Raton Techs there are in Palm Beach County. You can rest assured that your data will remain intact and your computer will come out better than it was 6 months after you bought it. Our 14-day virus removal warranty is one of the only ones in South Florida, and you can know we mean business as we stand behind all of our warranties.
You can get almost anything you need in Boca Raton, and have it done with the utmost highest standards in class. Boca Raton computer repair service shouldn't be any different when it comes to taking care of the community's technology needs. If you are used to having the red carpet rolled out for you then you will love having our computer repair techs provide PC services to you and your friends/family for a long time to come.
Boca Raton Computer Repair 33427, 33428, 33429, 33431, 33432, 33433, 33434, 33464, 33481
Desktop Repair
Blue Screen of Death (BSOD)? No Video or Sound? Can't boot up? No need to worry about your PC, our desktop computer repair service can get you back up and running in no time.
Data Recovery
Trust a data recovery company with a 90% success rate. We can tell you in less than 5 minutes how good your chances of getting your data back are.
Laptop Repair
Resurrecting a dead laptop, upgrading hardware, as well as managing all types of hardware and software issues are among the most common laptop repair services we perform.
iMac & Macbook
Apple won't touch your repair for under $400? No problem, we can help you with your Mac issues. iMac and Macbook Pro computer repair at rates you can afford.
Cloud Storage
Don't wait till it's too late. Your important files and documents NEED to be backed up on a reliable and secure cloud-based platform. Hard drives crash every day. What day will be your lucky day?
PC Tune-Up
Keep your computers running smoothly with routine IT Support Boca Raton PC tune-ups. We'll keep the gears lubed so your computer will last you as long as possible.
Virus Removal
Pop-ups and fake security centers got you down? We've got the penicillin (virus removal services) that will perk your computer right up. Virus and spyware don't stand a chance against us.
Wifi Internet
Get back online today. Wireless networking and printing may be a problem for you, but our technicians will get you back online in no time.
Outlook Help
Microsoft Outlook got you down? Stop worrying about your mail. We can configure, merge, or repair your Outlook profiles, back up and move them, install new ones, and troubleshoot and fix errors.