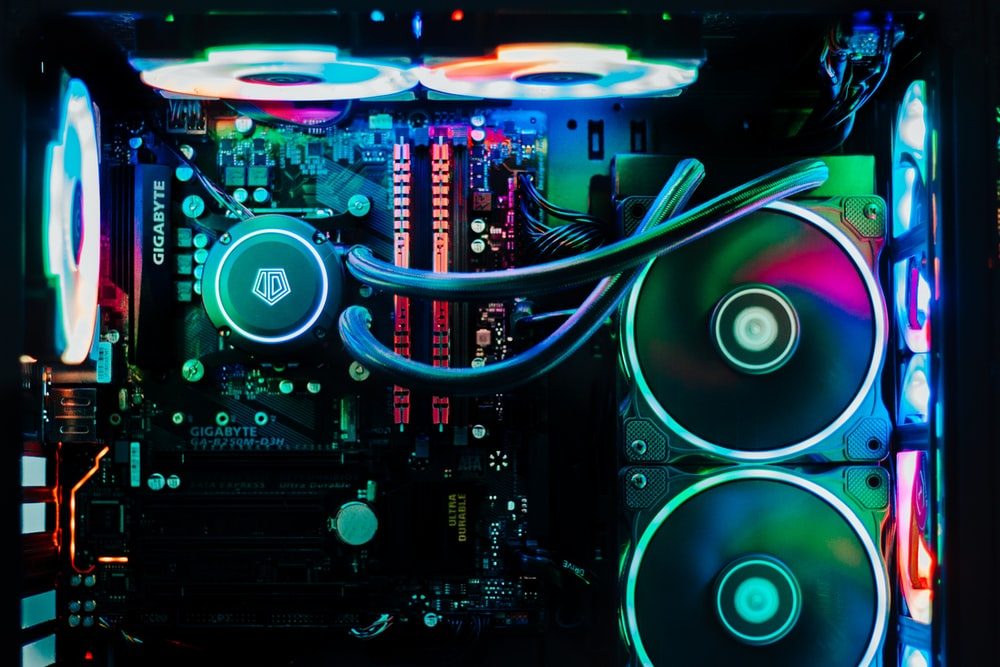 Gaming PC Repair, Customization & Modding
Fixing computers is part of everyday life, unfortunately. Whether it is a desktop, notebook, or apple, almost everyone needs a computer. Yet, sometimes it happens that you get a malfunctioning computer and it stops working. Not only does it become impossible to get into the game, but it also causes frustration due to the downtime caused and now needing gaming pc repair.
Our Gaming PC Repair is very cheap. You can try to do it yourself, but it's better to leave it to the professionals who have the required knowledge. Most Gaming PC issues are related to hardware problems. A good technician will first check the motherboard to understand if it's a major problem that may have caused the computer to malfunction. Matt The Computer Man in West Palm Beach provides services in different fields such as data recovery, network solutions, and business technology support also!
Increase Performance
If your gaming computer is running slow, or a few years old, you still have some options! RAM can definitely improve performance, and upgrading from a mechanical hard drive to a solid-state drive(SSD) is the best way to teach your computer new tricks for performance. Sometimes, it is not even the hardware, it's one of them pesky viruses! Viruses are not always a visual problem, and make your PC choke up! Not to worry, we offer virus removal services for our gaming pc repair also.
Gaming Pc Video Card Repair
Video cards are the #1 problem Matt The Computer Man usually sees with Gaming PC Repair. Your video card is the component responsible for processing visuals and sending them to your screen, and some problems may be related to your GPU. Keep an eye out for indicators that your GPU might not be functioning properly, and if necessary, replace it with a new one. Our support is top-notch and is always available to help you out when issues arise. We recommend that you not worry too much about your computer's downtime, as it will be relatively brief with our help.
If you don't have a Gaming PC, Let's Build one!
MTCM knows exactly how to build an elite gaming PC that can handle the latest games at breathtaking capacities. Poor performance will no longer cause screaming in rage, but will instead be reduced to a laughable afterthought. Get all the performance you've come to expect from a cutting-edge gaming PC built by the expert team at Matt The Computer Man. Our experts are here to help you configure anything from a low-power system for casual play to a high-end rig for hardcore gaming.
Gaming Pc Data Transfer
If your computer has called it quits, then it's time to backup all your important game saves, documents, school stuff. Matt The Computer Man has been recovering your lost data for over 20+ years, If it's recoverable, we will get it!
Conclusion
Matt the Computer Man is a computer repair shop that specializes in Gaming PC Repair and fresh custom-built PCs. We take a systematic approach to repairing PCs, ensuring that their customers are satisfied with the end result. MTCM offers a variety of services, including cleaning the installed components on your custom gaming PC, optimizing it for best performance, and more.
How much RAM is enough?
We recommend 16GB of RAM for casual gaming, internet browsing, and emails. 32GB for intermediate people using higher graphics output, and at least 32GB for elite gamers. Not enough RAM can slow down your computer drastically.
Is changing the motherboard a good idea?
A motherboard is an essential component of your PC, but it isn't always easy to know when you should replace it. Replacing a motherboard can be expensive, but it can also bring you benefits in terms of speed, hardware support, and better graphics support.
Is it OK to leave your computer on 24/7?
It is generally advised that you leave devices, like laptops, tablets, and smartphones, in "sleep" or "hibernate" mode when not in use to extend their battery life and lifespan. Yet, today's manufacturers do stringent tests on the life cycle of computer components, so it is usually safe to turn devices off when not in use.
Is upgrading an old PC worth it?
Upgrading your computer can be a great way to increase its speed and storage capacity. Do your research first to ensure that the options you are considering are going to deliver the performance you are looking for.
How long do gaming PCs last?
To play the latest games in their best settings, you will need to upgrade your computer yearly. If you are okay with turning down some settings, your computer will last 3-5 years.