If you've turned on your PC only to wait an absurdly long time to load your desktop. You're probably wondering why is my computer so slow all of a sudden? don't panic.
Here are the most common reasons your computer is running slow, and how you can fix it.
1. It could be infected with viruses.
Viruses are no doubt, the number one cause for a computer to slow down. Most of the viruses I see on computers, don't show any signs of being present. They slow down the computer or make programs, browsers, and other functions un-usable or unstable.
If you want to check your computer for viruses, there are a ton of free virus removal tools you can use. Below are a list of my favorite tools with download links 🙂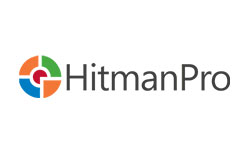 Hitman Pro is probably the fastest and most accurate virus removal tool I have used. Also, my personal favorite because it finds most of the worst ones when others won't. It cleans malware, viruses, trojans, worms, keyloggers, rootkits, trackers, spyware, and more.
Whew, right?I recommended starting with this one, they also provide a free 30-day trial to test it out.
This one is only available for Windows XP up to Windows 11.
Malwarebytes cleans malware infections and also makes a great sidekick to your anti-virus program. Malwarebytes is pretty easy to install and it also has a free version to help aid your virus removal process.
This one is available for Windows and Mac.
JRT – Junkware Removal tool removes common adware, toolbars and potentially unwanted applications (PUPS). I run this after the performance of the computer has recovered.
This is another cleaner like JRT, ADW Cleaner cleans adware, spyware, and PUPS.
There are many other virus removal tools, but these few should be easy for beginner virus removal. If you still suffer problems with an infection, you should bring it to your local computer repair shop.
–
2. Computer operating system corrupted
If your computer operating system becomes corrupted, it can cause your system to act incorrectly or even not boot. Luckily for you, there is a great tool for beginners to repair windows operating systems. Please make sure to perform every step and read every window! It's also a good idea to perform this operation in safe mode. It's called Windows Repair (AIO) Tool by tweaking.com
3. A low amount of hard drive space
If your computer is running low on hard drive space, it can slow down your computer by as much as 50%. Not only that, running your hard drive at full capacity can be risky and cause the hard drive life span to lessen. This also makes Windows boot slower.
4. Hard Drive Failure
If your hard drive is failing, the read and write speeds will drop dramatically. On traditional hard drives, you can even hear when they start to fail sometimes. It can often sound like a scraping or clicking sound. There is a great tool called CrystalDiskInfo that can often quickly tell you if there is a problem with your hard drive. This program is not always accurate and may need an experienced PC technician to run an extensive HDD test.
4. RAM is at Capacity
If you like to multitask on your computer, RAM plays a crucial role. The more programs, browsers, and windows you open, the more RAM is needed for your computer. This is a physical part you would need to add to your computer. You also need to make sure you purchase the correct type and that your computer can support the upgrade. Check out this great guide from PCmag on how to choose the right ram for your desktop or laptop.