How Do Parental Controls Work?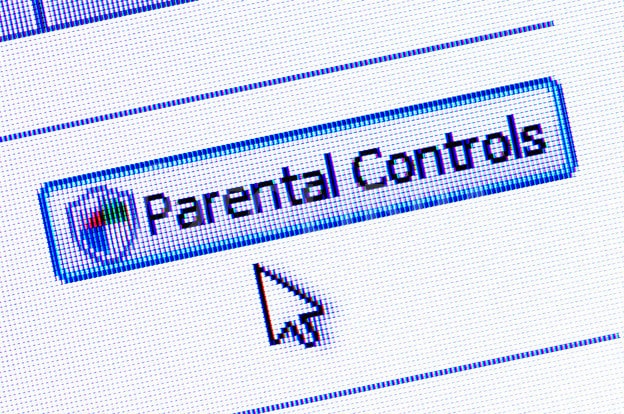 What are Parental Controls? This is a commonly asked question these days with all the free websites around that could have content you would never want your kids to see. Parental Control works by being able to provide specific access to particular types of sites and also only individual sites if you choose. We are going to teach you how parental control software works so that you can feel comfortable allowing your kids to surf the internet and knowing your children are safe.
You can give them access to specific sites that they need, as well as keeping them away from sites you do not want them to access. There are a lot of sick people out there that target kids if you have not installed the security to keep them safe. You can avoid all these things when using the right software.
Safety is the number one goal and with technology and the internet getting more comfortable and more accessible for our children to access we have to be even safer than where we were kids.
Feel free to contact our office and ask what are parental controls? Our team can assist in setting up your requirements on-site and remotely.
How Do You Pick Your Software?
First thing is making sure it's easy to set up the parental controls on the computer. You need to know that it is going to prevent the kids from browsing websites that are dangerous for them.
Make sure that it's easy to Manage and allows a mode for you the parents to be able to browse the internet without blocks. Think of it as a parental block on the TV, parents would type in a password, and it would open the channel but for the internet access on the computer.
Check the software you choose to see if it supports all the features you require to protect your children. Some of the features we have seen available are:
Force SafeSearch on all major search engines
Set time restrictions to block web access during designated times
Configure custom lists for "always allow" and "always "
Override a web page block with password
Trust the enhanced anti-tampering; even children can't break
View easy reports to monitor and control web activity
Real-time categorization of new adult and malicious sites
Best free parental controls software/internet filter available
Compatible with Windows or Mac machines
Parental Control Softwares
K9 Web Protect – My personal favorite – Free
Covenant Eyes – Protects computer Phone and tablets – $10.99 /mo starting
Qustodio – Web Filtering- SMS Monitoring – Location Tracking – Available on a wide variety of devices $49.95 /yr
Doing This In The Office
You can also put this in place at the office to keep your employees off Facebook for example, and all the computers or mobile devices. The employee will be shown a blocked message when trying to go to sites that aren't approved by the category you choose or the sites you have listed available.
They will, however, have the ability to request access to a specific site that is blocked from, and it will email you and let you know about the request for access.
Make sure that you download the program on your computer because you can control the program from that one place. You have to be sure that you're going to have control over what the employees are doing.
The employees are going to be able to provide you with tips on what they need to see. And you can send out a policy reminder so that the staff knows where they can go and where they cannot.
What Parental Controls Offered?
Make sure that you have looked at the controls, and parents get to see the sites that someone has tried to access. That will make it easy for the parent to monitor activity, and see that the program blocks the places that you do not want anyone to see.
You can get something that is going to give a basic list of things to prevent. That would be a basic program that will make sure it is going to avoid everything that is unsavory.
Do not have to do anything special to block these sites and do not have to waste time when realizing you are spending all this time on the computer. You can use your password if you have to, but you do not have to go any farther than that.
Talk To Your Kids
You need to talk to your kids about a lot of different things that you are blocking, and have to make sure that they understand why in a way that educates them. Knowledge is power.
Someone who wants to make their family safe has to talk with their kids because that conversation is going to do more for the kids than anything else. They are going to learn something about what is right and what is wrong, and you get to determine what they are concerned about.
You can agree with them about certain things that they need, and then you can rediscuss with them a few times a year as they grow. Learning a lot about what they are looking at and why they need it.
What Is Parental Control Monitoring?
You can check the searches that are on the computer, and the logged searches are there so that you're always aware of what is going on. By learning if the kids are searching for certain things, and finding out what they are looking for.
Seeing the things they are trying to access you may discover that you need to talk to them about something. They will give you an idea of what is going on in their life, and use this as a talking point so that they know they are not alone.
Saving Money
Learn how to install parental controls on the computer, and then make sure to shop around to find the right parental program that fits your needs. Compare a few and be sure to look at reviews so that you make sure to get what you want out of the program.
Someone who has done the work of protecting their family will notice that they can pick out something that is easier to use. Avoid the problems that other people have by doing your research and have fewer issues that you can resolve quickly for less money.
The money that you are spending on this will help your family stay safe, and you should see to it that you have control over the sites. Make a list of sites that you never go to so that you and try it out, test it.
Learn the restrictions on unblocking and blocking before putting it to the test on the sites that are blocked for the kids. That way you can control and pick when you are going to let the kids have some more freedom.
Can do the same with the staff in your business, and you will start to feel better about this because you have resources that make life better.
You can get parent controls that are going to make sure your family is protected from the worst websites online, and you will feel a lot better because you know that your kids cannot get to these sites that you want them not to have. You should see if you can get one of these programs So you can learn how parental control works.
Talk to your Local Computer Repair Shop for Help
If you need help setting it up and learning about the program check out your local computer repair shop or even a fellow parent that uses the same set up to protect their kids.
Don't hesitate to ask what are parental controls? The computer repair shop you go to is going to make sure that the computer is set up the right way, and they can teach you how to manage the settings. You can make sure that the settings have been checked every time you are having issues with the computer or your child.
Safety is the overall goal for everyone. The world is scary, and as parents, we know this, that is why it is so important to block the sites that have all the adverse effects on our kids. They will learn the bad in the world in their own time no need to speed it up with access to the open world. Lets the kids be kids just a little longer.