We provide commercial and residential computer repair West Palm Beach services. Whatever happens to your PC or Apple Mac computer, we can fix it. We are experienced in every kind of problem, whether it's a laptop or all in-one computer. We can dispatch a technician to your office or home, usually within the same day for onsite services. If you are planning to have some work done in the future and want to schedule a service appointment, please do so in order to make sure we are available and can get your task done on time.
Having issues with your network can really be a pain. If your internet service provider states to you that everything checks out OK on their end, then the problem most definitely lies within the configuration of your hardware, or even a virus that has infected your machine. Commonly, your firewall settings can affect your internet connectivity, and that could have been affected by a newly-installed program. Nevertheless, one of our computer repair West Palm Beach service professionals can restore access in no time and get you back online surfing the net with our computer repair services. Let one of our computer repair specialists take care of you and get you back in working order!
The cost of hard drives has gone down over the past years, so there is no reason why you can't have your important and valuable data backed up in a few different ways. It sure is better than having to pay thousands of dollars to have your data recovered, or worse, losing it for good. You can have your data backed up on the cloud and have access to it virtually from anywhere in the world where you can get on a PC. Do not get stuck with a crashed hard drive and need a certified computer repair West Palm Beach tech to spend hours and days in a recovery room retrieving it for you.
TV Repair, It's Really, just like Computer Repair – West Palm Beach
If you need to have your flat-screen TV repaired, we can definitely help you in that area as well. Television has become more important in the lives of Americans. In every house, there is a television set, and they have gotten more expensive, with more technology installed in them. With this said, there are more things that can go wrong. Getting your LCD or LED flat screen TV fixed isn't going to be cheap, so hopefully, you have it under warranty. But what happens when it goes out of warranty? What then? We have you covered there also, as our more than qualified computer repair West Palm Beach technicians can diagnose and repair your television in no time, and for a lot less than most places.
We are proud of our West Palm Beach presence and happy to continue to provide quality customer service.
Here at MTCM, we service all West Palm Beach computers and desktop repairs for just about anything you could possibly think of, to name a few.
Desktop Repair
Laptop Repair
Virus Removal
Tune Ups
Data Recovery
If your company requires certified computer technicians to come to your location, no worries MTCM offers same-day computer repair West Palm Beach services for all you hard workers out there.
If you don't have time to set up an appointment, our certified technicians can log into your computer with our remote computer repair without the need to drive to a shop either.
No repair is too small or too large, we never back down from a challenge either so bring in your computer repair West Palm Beach Florida location.
Macbook Pro & iMac Repair West Palm Beach
Welcome to Your Final Apple repair destination.
At MTCM, you will receive quality Apple computer repair service that you won't mind telling your family and friends about.

Our 100% Satisfaction Guarantee means we go above and beyond what other repair services do, in order to make sure you are happy with the repair of your computer.
We are able to restore, repair, upgrade, and recover anything Macintosh. We have successfully backed up, transferred, and recovered hundreds of hard drives for our Apple users, even after they were told by the Apple Store they couldn't be helped.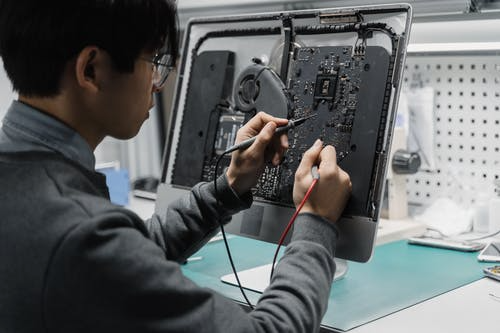 Common Mac Issues We Fix All the Time
Macbook LCD replacement
Drive replacement
Drive upgrade
Memory upgrade
OS upgrade
Data recovery
System slowness
Spinning Wheel
Track pad not working
Black screen
Won't boot
Flashing folder
Won't charge
Time machine not backing up
Grey screen
No video
No power
No WiFi
Water damage
Broken hinges
Keyboard not working
If you don't see your problem here call us, we can fix it too.
We guarantee it or you don't pay!
If you need a second opinion about what your options are in repairing your Mac, or if you just want to get your computer returned to you quicker, give us a call and we will provide the kind of service you are looking for, and feel confident paying for.
Whether your Macbook is sick or slow and needs refreshing, your hard drive is inaccessible and you need your data recovered, or your iMac won't power on anymore, you can rest assured if we can't fix it…. no one can.
MacBook Pro Unibody, Macbook Unibody, Macbook Air, Macbook Pro, iMac, Macbook Pro, Desktop Mac, Mac Mini, OSX Data Retrieval

Call for an appointment: 561-281-8351

We truly understand what it's like to have to carry your Macbook Pro down to the Apple store in West Palm Beach to get the screen fixed and be charged over $350.00 There is nothing more frustrating than being held hostage at the mercy of the Mac gods because there is no other resource for Apple computer repair in your area.
There have been so many changes to the way that Macintosh services their computers, and also the way they allow other companies to service their user's issues when they arise. It is true that for the most part there have been really good experiences with the product that Steve Jobs put out.
Unfortunately at his passing, there is a gaping hole that is needing to be filled now. We hope that Macbook Pro repair West Palm Beach business will continue as usual and not be affected by this tragedy. (Models serviced MacBook Pro Unibody, MacBook Unibody,MacBook Pro, MacBook, MacBook Air, PowerBook G4 Aluminum, PowerBook G4 Titanium, iBook)
MacBook Pro Repair Doesn't Have To Be Expensive
Computer Repair West Palm Beach Apple care has been widely understood to be very helpful, and the pros at the store are very knowledgeable, however, they are not the only ones that know how to provide services for their products, and you don't need a special certification to understand the workings of their computers.
Since they charge such high prices they have made a wide market open up to provide 3rd party service to the users of Mac products. Taking apart a computer is the same to MTCM, no matter what kind and there are very few differences between Mac and PC.
You see there is a secret that not too many people know about. Macintosh computers use the same kinds of parts that PC computers do. There really is no difference until it comes to the logic board and Operating System. Macs operating system or OS X was really taken from the trusted and most powerful Linux platform Ubuntu.
Quality Apple Computer Repair Technicians are Hard to Come by

What does it mean to be Apple computer repair able? Well if you do not know what you are doing when working with any of the operating systems or even with the time machine functions for back up then you need to get someone onboard your company that does. Networking Macintosh products is fairly easy.
When you have the iCloud hooked up on your iPhone then there is a little bit more communication between the devices on your network. For the most part iPads and iPhones do not have a problem printing to most devices without having to have special drivers for them.
Basically, just hook up via WiFi and then you are able to send docs to the printer without a hassle. Usually when you get to the iMacs and Macbook pros is there a little bit of an issue as they require driver support for these kinds of network printers. Nevertheless, most of the printer drivers come with versions for OSX whatever you may have whether it's Lion or Leopard.
It is one goof thing between Apple products that they are so easily networked together and the OSX operating system is set up with this ease in mind. A lot of people think that Macs are immune to viruses, when in fact there have been several recent occasions where Apple products have been attacked with malware. For the most part, writers are not necessarily interested in attacking users of Mac because the number of PC users heavily outweighs that of the other.
As more and more people make the switch it gives more incentive to the Macbook Pro repair West Palm Beach programmers to take charge and begin to focus more on them than ever before. Apple computer repair techs can keep you up to date with the latest so your user experience will be a great one.
We won't shake you down for extra services or parts, call us or use the form below for Computer Repair West Palm Beach